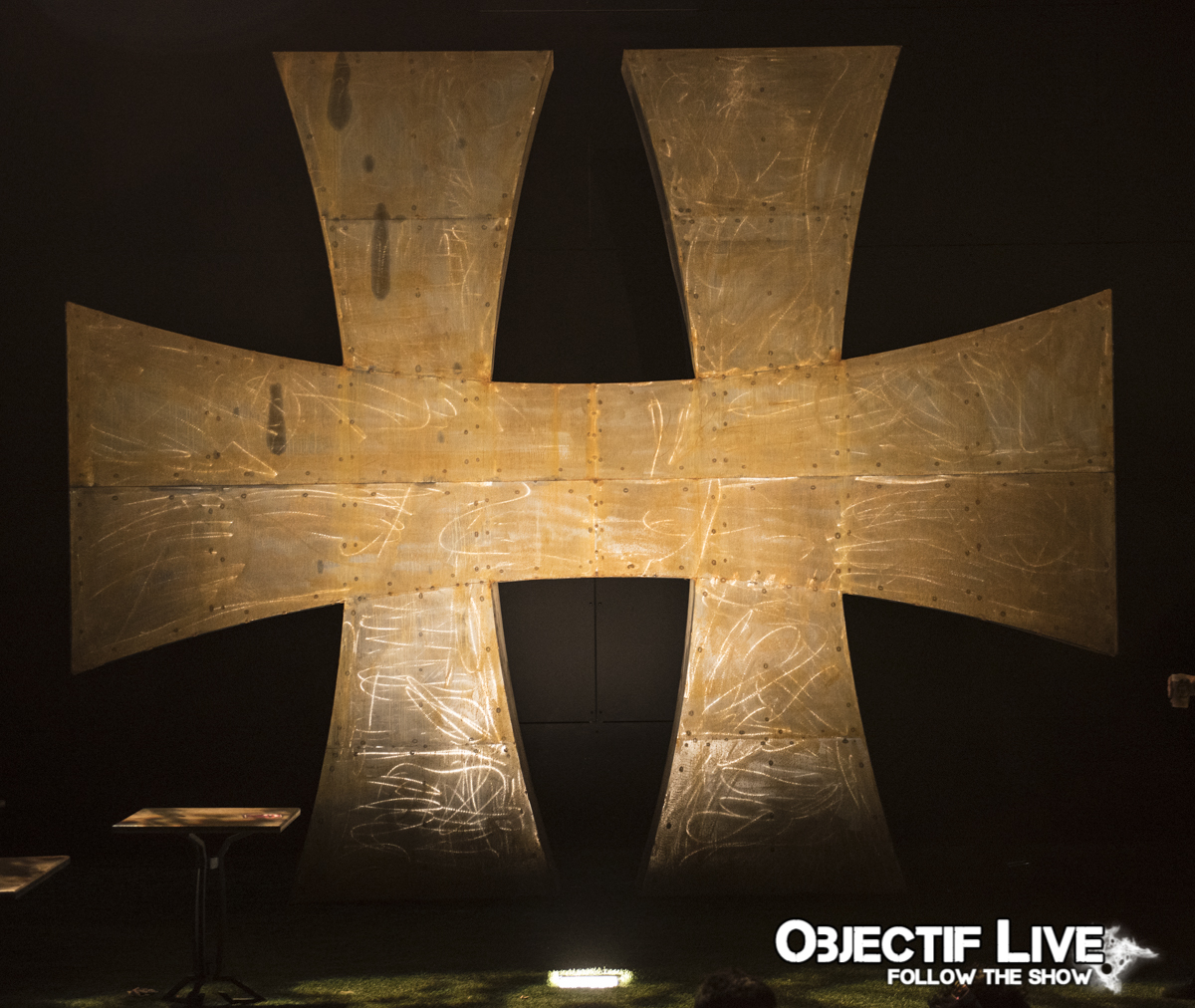 Chaque année, le Hellfest apporte son lot de nouveautés, de concerts surprenants, de têtes d'affiches importantes.
En 2017, beaucoup de choses ont changé au niveau de l'enceinte.
Exit la tirolienne, exit les pieuvres, le Hellfest a une nouvelle fois fait peau neuve,toujours plus rock n roll, plus metal !
la nouvelle entrée du site n'a laissée personne indifférents, amplis orange, et marshall en guise de porte,
une scène pour accueillir des groupes dans le village du hellfest. Au niveau des mainstage, ce sont de nouveaux écrans géants qui ont pris la place des pieuvres qui semblaient bien loin de leur mer.
L'affiche a été une nouvelle fois exceptionnelle. Le retour de Suicidal tendencies que beaucoup espéraient avec aux futs Monsieur Lombardo, le passage des géants de Deep Purple pour leur dernière grosse tournée ? le doute plane encore…
La formation de Prophets Of Rage est elle une des plus folle de ce festival, la réunion de Rage Against the Machine, Cypress Hill, Public Ennemy est très attendu et le public n'aura pas été déçu du voyage.
Et comme toujours des groupes inattendues comme PRIMUS ou totalement décalés comme Perturbator.
Pour votre plaisir comme chaque année Objectif Live vous propose des photos de ces 3 jours de folies, photos de groupes, photos d'ambiance, et des photos de vous les FAN !
Au programme de ces 3 jours :
Myrath, Betraying The Martyr, Textures, Animals As Leaders, Evergrey, Queensryche, Devin townsend, Ministry, Red Fang, Corvus Corax, Behemoth, Baroness, Cryptopsy, Deep Purple, Rob Zombie, In Flames…
Carcariass, Insanity Alert, Phil Campbell, V.90, Skepticism, Decapitated, Pasto Of Puppet, Mars Red Sky, Chealsea Wolves, Aibourne, Primus, Opeth, Suicidal Tendencies…
Arkhon Infaustus, Devil Driver, Sactuary, Nostromo, Scour,Slayer, DIllinger Escape Plan, Perturbator, cette dernière journée est un peu particulière, ce sera la dernière fois que nous aurons vu Warrel Dane sur scène paix à son âme.